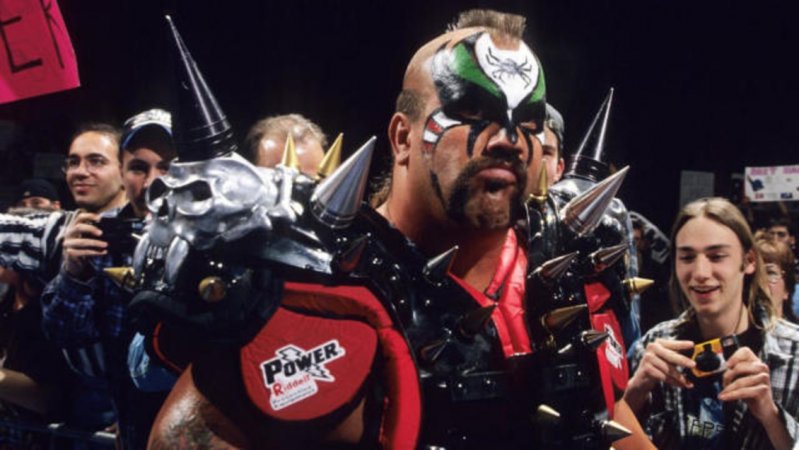 Triple H, Ric Flair y Hulk Hogan fueron uno de ellos.
A los 60 años de edad murió Joseph Laurinaitis, más conocido como Road Warrior Animal. Junto a Road Warrior Hawk formaron uno de los tag team más influyentes e importantes en la historia de la lucha libre.
Llamados mayormente como The Road Warriors en WCW y The Legion of Doom en WWE, ganaron los títulos en parejas en AJPW, WWE, NWA y NJPW, además fueron parrte del WWE Hall of Fame desde el año 2011.
Diversos luchadores usaron su cuenta de Twitter para recordar a esta leyenda, desde Triple H, Ric Flair, Mick Foley a nombres como JBL y Hulk Hogan.
Acá sus reacciones:
The greatest tag team of all time was the Road Warriors. Often imitated, never duplicated. Loved both of them as friends and idolized both as the GOATs. RIP Animal-love you my brother, my condolences to everyone affected by this tragic loss. pic.twitter.com/pf2DshCSnB

— John Layfield (@JCLayfield) September 23, 2020
I've often been asked ...

"Who is the greatest Tag Team of All Time?"

The answer has always been the same.

Rest in Power brother. 💪🏽

My sincere condolences to family, friends and fans of Animal all around the world. #RIPAnimal pic.twitter.com/hQ2Av7xw1X

— Bully Ray (@bullyray5150) September 23, 2020
The Road Warriors were one of my favorite tag-teams, destroying theirs opponents with overwhelming strength and power. RIP, Animal. https://t.co/Se4ZVDo6rt

— Kane (@KaneWWE) September 23, 2020
The Road Warriors were a team who personified excitement, physicality, and the undeniable ability to energize the crowd. @StephMcMahon and I join the Superstars, legends, and our @WWE fans in offering our condolences to the Joe Laurinaitis' family at this difficult time. https://t.co/pDu4BH77uY

— Triple H (@TripleH) September 23, 2020
I Am More Than Saddened To Hear Of The Loss Of My Good Friend And GREAT Opponent Joe Laurinaitis Of The Legendary Road Warriors. They Were Iconic! The Road Warriors And The Four Horsemen Drew More Money And Had More Fun And Entertained Fans Worldwide At The Highest Level. RIP 🙏🏻 pic.twitter.com/eiZ2udqGNm

— Ric Flair® (@RicFlairNatrBoy) September 23, 2020
I just learned of the passing of Joe Laurinaitis. Such a huge loss for wrestling - but even bigger for the family he adored.

He treated me like an equal from the first time we met. His example of kindness and humility made a huge impression on me.#RIPRoadWarriorAnimal pic.twitter.com/lec18KLaiZ

— Mick Foley (@RealMickFoley) September 23, 2020
RIP Animal,love you my brother, I know you and Hawk have a lot of unfinished business to take care of! God speed and blessings to your beautiful family,one love4Life. HH

— Hulk Hogan (@HulkHogan) September 23, 2020